September Scout Spotlight - Eric from Troop 316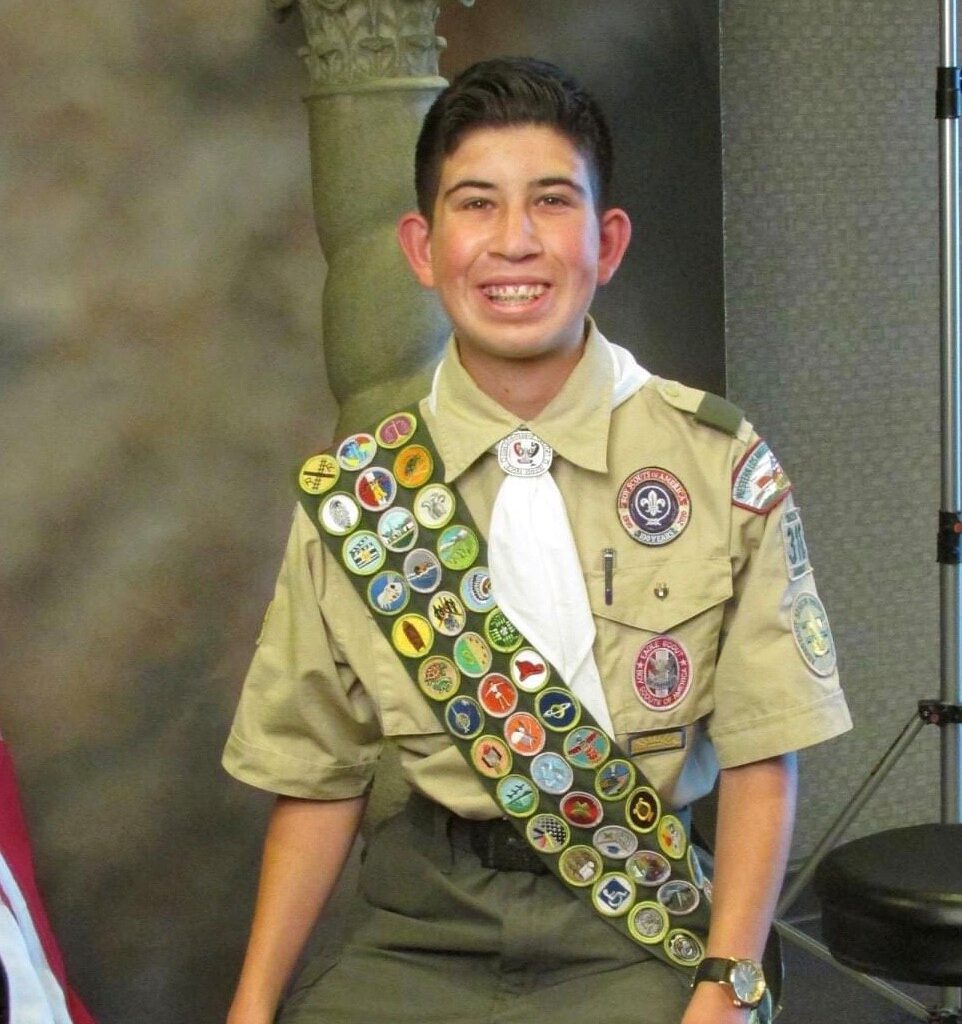 Eric is an Eagle Scout with Troop 316 in Valencia, California.  He earned Eagle in 2016, but is still actively helping his fellow Scouts.  Just recently, he dedicated two days to an Eagle Service Project for a fellow Scout.  
Eric started as a Cub Scout in first grade, and then bridged over into Boy Scouts six years ago.  As a Boy Scout, he has camped 57 nights, hiked 95 miles, volunteered 167 service hours, held six different leadership positions, earned 76 Merit Badges and eleven Eagle Palms. But the very best part?  A deep understanding that good enough is never good enough, that nothing worth anything is free, and that serving others is its own reward.  He has truly internalized the words of Robert Baden-Powell, "The most worth-while thing is to try to put happiness into the lives of others."
On the academic front, Eric is a Senior at Valencia High School.  He has been a member of the school's Marching and Symphonic Bands since his Freshman year.  In addition, despite a very demanding academic load, he maintains a weighted cumulative GPA of 3.7, and is a long-term member of both the California Scholarship Federation and the National Honor Society.  He is also a member of the High School Youth Group at Grace Baptist Church.